Technology and Realisation
Technology & Realisation is the reason I want to study Industrial Design and the area I want to explore and flesh out most. In this semester, I want to become better at mechanical engineering and electrical engineering but also gain a better understanding of designing from a material driven perspective. I also want to continue developing within soft robotics, exploring the field more so I understand better which areas would interest me and offer opportunities.
In terms of hard skills, I want to learn how to use Grasshopper and Rhino to create parametric designs, and create gcode straight in Grasshopper so I can control my CNC machines more accurately. I want to further develop my KiCAD skills (electrical engineering) so I can eventually build a digital synthesiser PCB where I focus on the design of the interface (C&A). Such a low-cost synthesiser (€2) could be interesting in the context of schools teaching music classes with limited means. These hard skills are also driving me in the direction of creating and/or hacking my own tools that will allow me to realise my designs more effectively.
GOALS: I will continue to attend my Monday electronics meetup once a month because the attendees are inspiring and I can get some outside help with the more difficult electronics designs that I want to realise. To further develop my electronics skills, I'm designing and teaching soldering workshops at the Neude library in Utrecht. I have four designs ready, and I will start teaching in December. This way I'm working towards creating that synthesiser and evaluating it with the workshop attendees.
In the M1.1 Sensory Matters squad, I will work on creating parametric 2D (pattern) designs in Grasshopper and generating their gcode directly in Grasshopper. My hope is that this will give me much more control over the process and the output. In this squad I will also work on hacking 3D-printers, which I've already started on by converting my Ender 3 Pro into a laser engraver.
In the summer I dove into compliant mechanisms (mechanical engineering). In my M1.2 I want to work on liquid crystal elastomersand try to make tiny actuators by combining the opportunities of compliant mechanisms with localised heating through electronics components. Success would be creating a small (max 20mm) compliant mechanism that deforms (pinching, rotating, etc.) when electricity, and thus heat, is applied.
In my M2, I will build upon this knowledge to complete a soft robotics design in a health-related domain.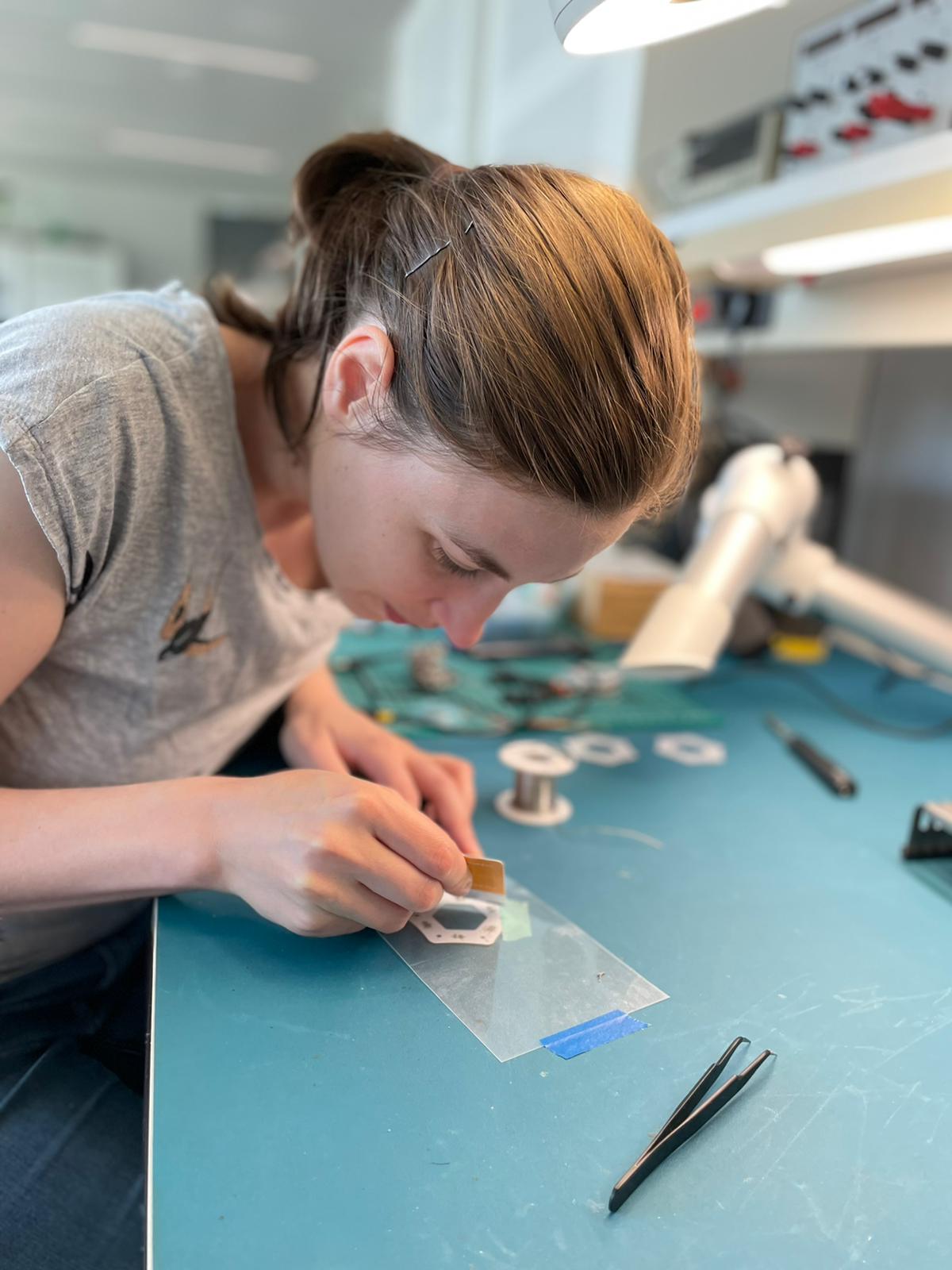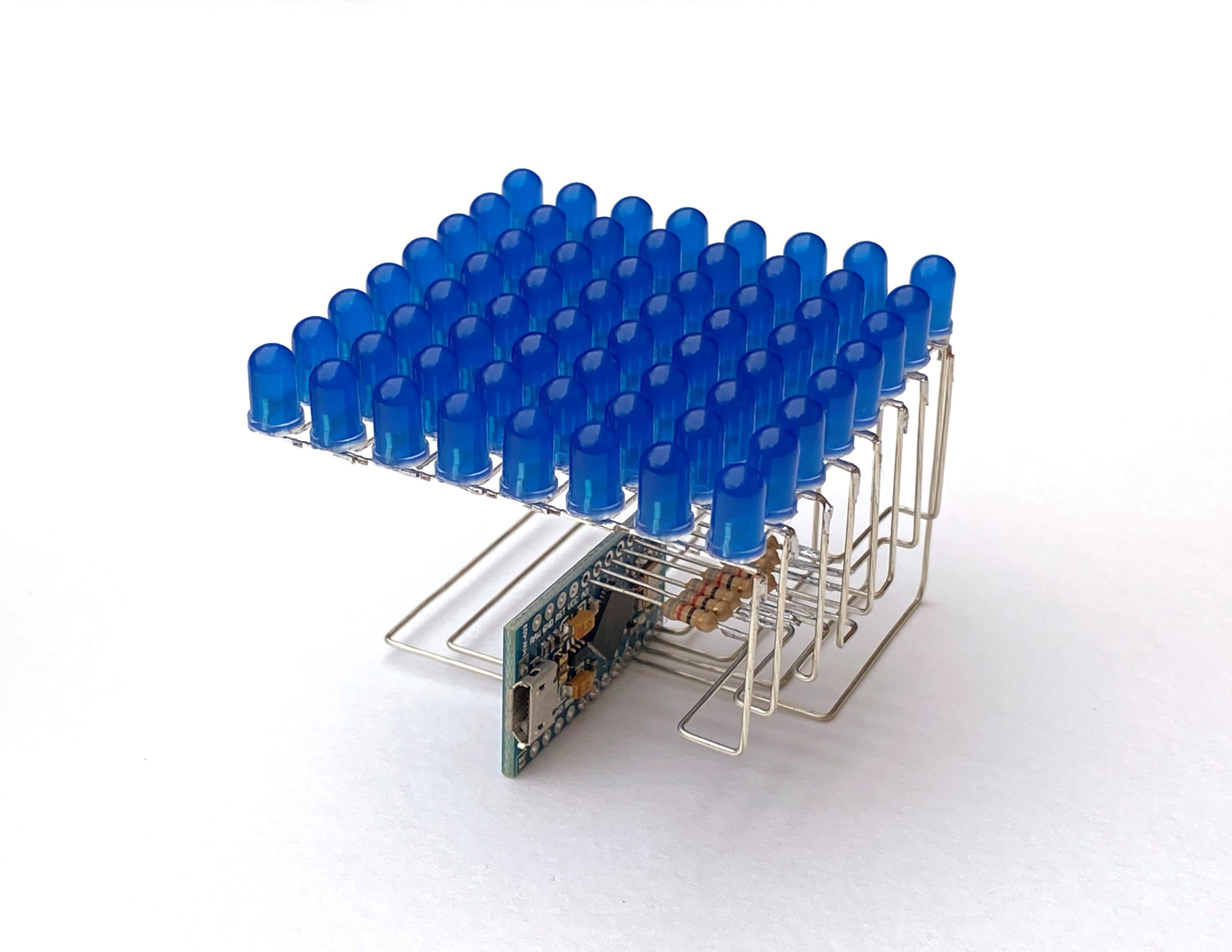 Creativity and Aesthetics
The B2 course Aesthetics of Interaction showed me that I need to pay attention to the interactions of my designs instead of just their static element. To develop this, I'm becoming more interested working with materials that change shape, especially in response to environmental inputs. On the other hand, I'm realising that I only allow myself to focus on aesthetics in my own private designs instead of also in my university work. I want to explore my interest in aesthetic more, define it better to myself and find its relationship to other areas of my design practice. In this light, I'm also interested in exploring the intersection of C&A and MD&C by creating (interactive) visual computer art in Processing (Java) or Open Processing (JavaScript).
GOALS: In the Sensory Matters squad, I want to focus on exploring material-driven design with a particular focus on aesthetics. I'm particularly interested in exploring interesting and/or novel sensory experiences, mainly in relation to food, but I'm open to keeping in mind directions that could be useful for the field of soft actuators. I want to explore parametric patterns (inspired by origami and auxetics) and see how I can make bio-based materials, such as algae- or agar-based materials, that offer a unique or novel aesthetic experience in terms of visuals and/or texture. I think this can yield an interesting mouth-feel for foods that are considered unappetising otherwise. I want to explore the concepts of neophobia and the uncanny valley in terms of food and how the aesthetics of novel food preparation methods influence these concepts and people's (un)acceptance of these foods.
Finally, I will keep finishing my designs to a high, consumer-ready, level. For my soldering workshops I'm writing detailed manuals and ensuring that they look professionally designed.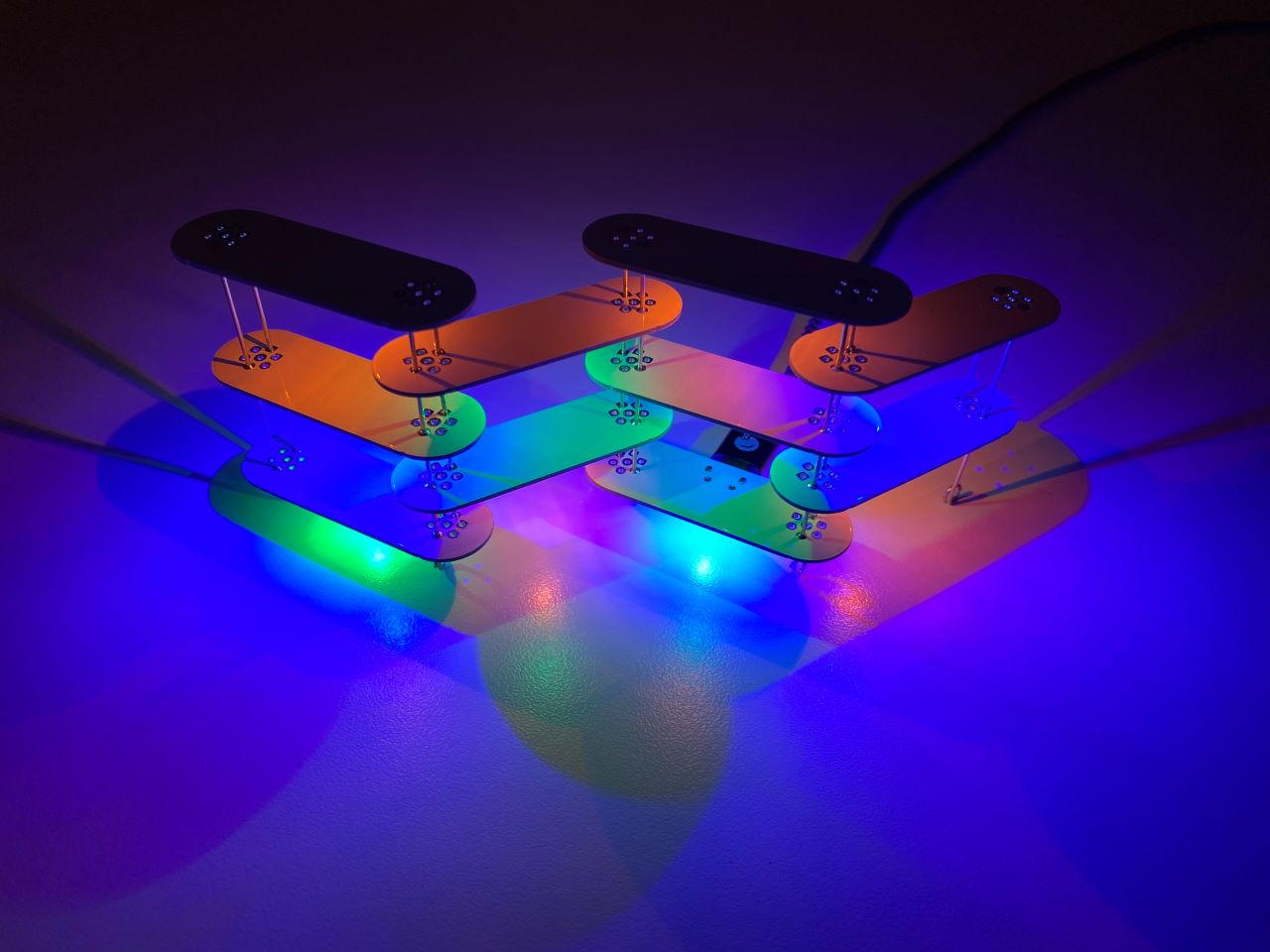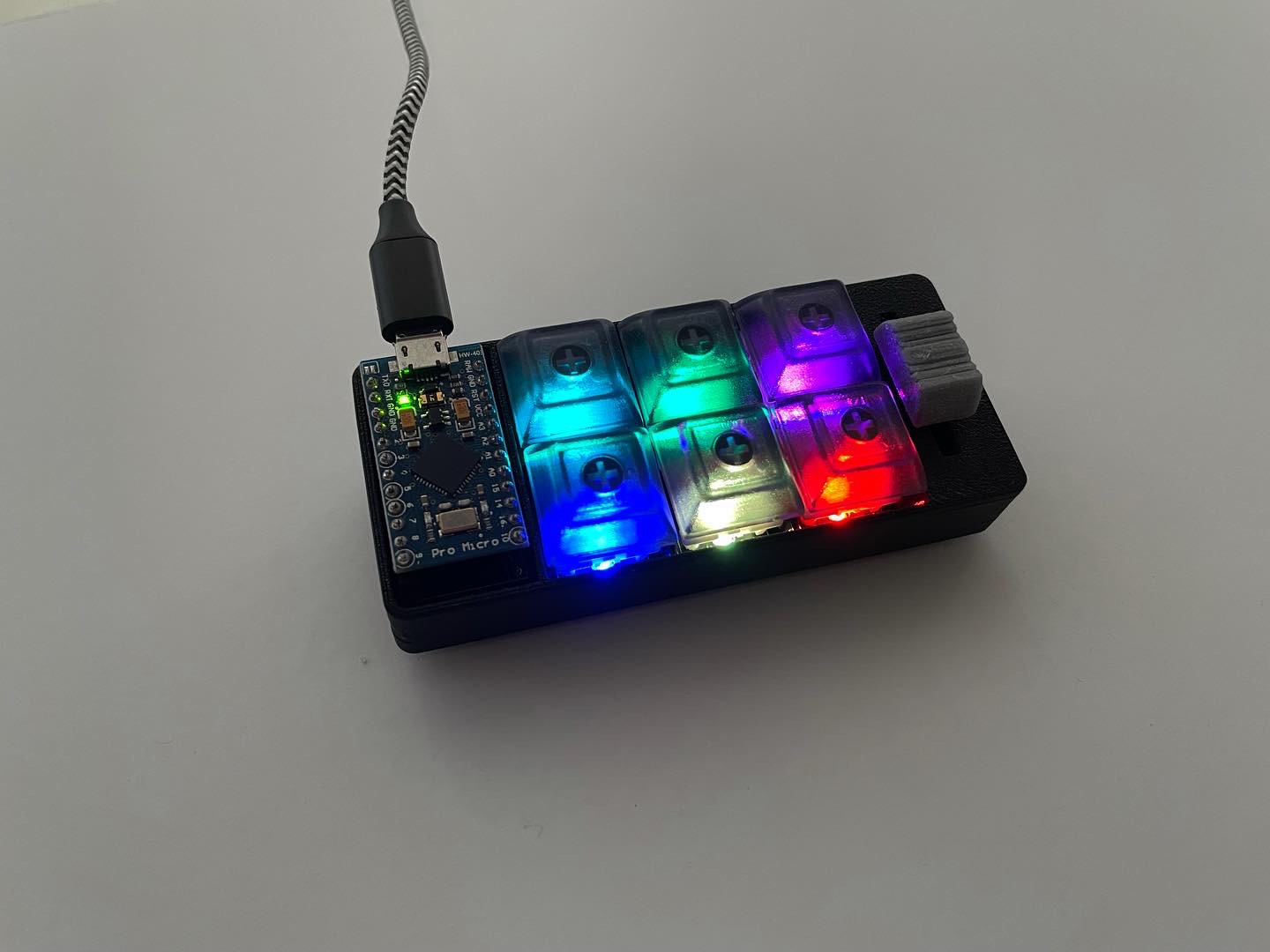 Business and Realisation
Although I was unconditionally accepted into the master's programme, Pierre Lévy did urge me to develop B&E a little more, as I had not taken any courses in that area during the bachelor's. Although I'm familiar with entrepreneurship through managing and directing my own language institute together with my business partner, I need to become more familiar with B&E in a design setting. My key strengths now lie in creating a proof of concept, but I need to develop myself in getting the product ready to go to market, finding business partners, doing benchmarking and setting up pricing schemes, to name but a few things.
GOALS: After having won the TU/e Contest with my Project 2 group, I'm collaborating on further developing our anti-RSI mouse, Mouscle, which helps me learn all of the above. I'm working together with an electrical engineering student who runs a start-up and has connections in the computer peripheral world. I've already learnt a lot about intellectual property (mainly what not to do) and I'm excited about getting Mouscle ready for investors before the end of 2021.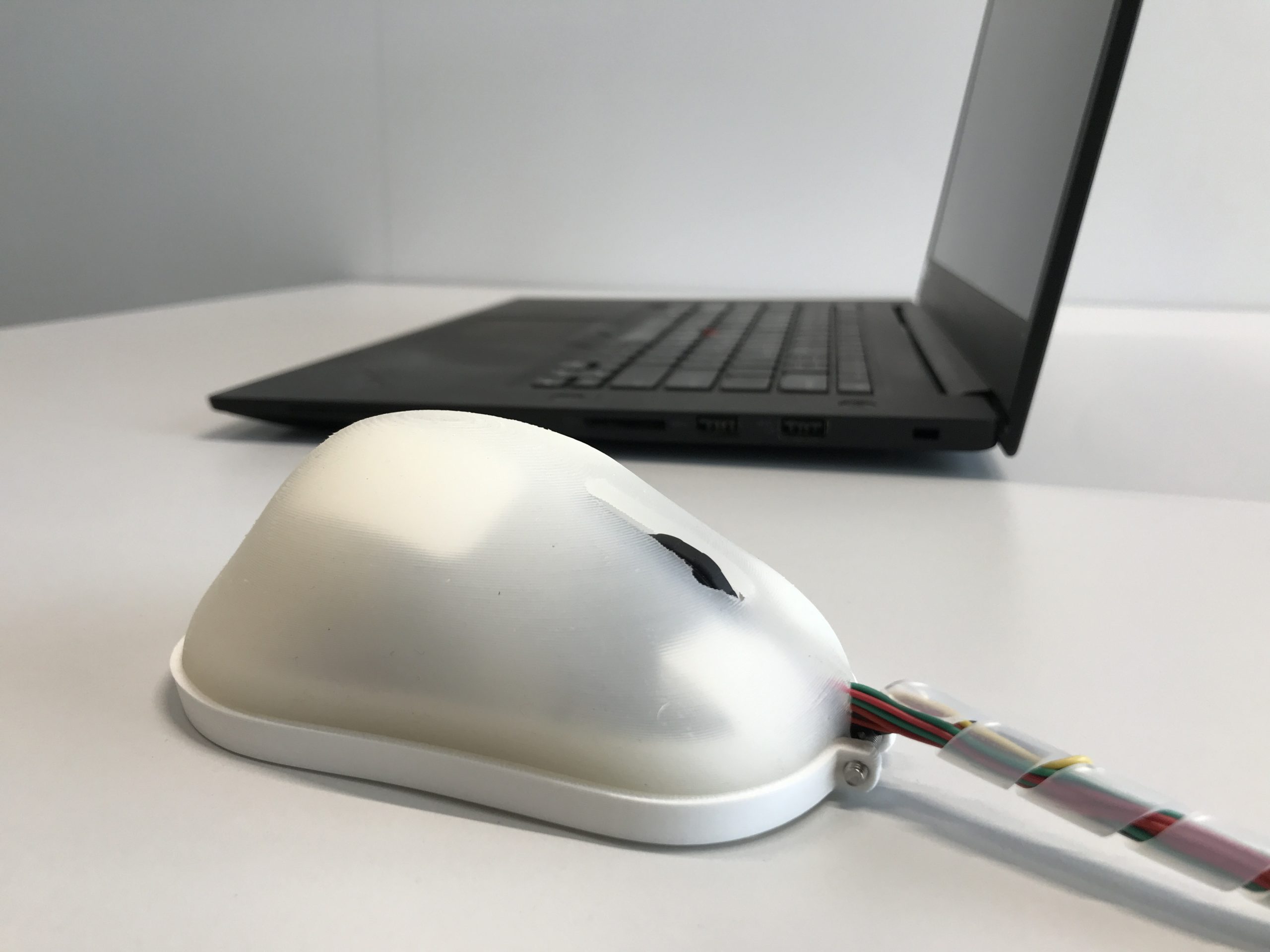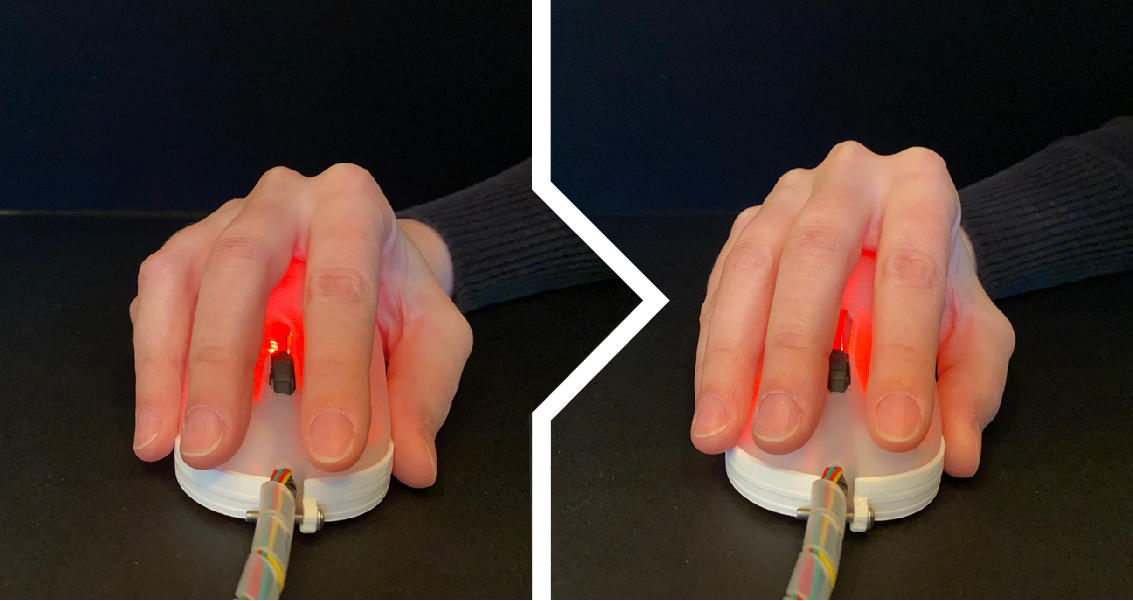 Math, Data & Computing
The area of Math, Data & Computing is one that is intertwined with Technology & Realisation for me. Almost all of my physical designs require some form of programming, and my key strength lies in mechatronics (the combination of electrical, mechanical, and software engineering).
I also see links between User & Society and Data, as I need data analysis to interpret my user testing results. For the Mouscle project, for example, we arrived at 3 final mouse shapes through user testing with different sensors. To become a successful researcher, I will need more solid skills in this area, as I need to be able to judge data and analyses from other researchers as well as perform my own analyses.
GOALS: I want to be able to communicate my data clearly. I'm reading Edward Tufte's books now and finding more resources in his works. I will apply his tips to my own data visualisations.
To be better able to work with soft robotics, I need to become more familiar with all sorts of motors and how to control them. I want to learn how to use various (stepper) motor libraries in Arduino. I'm also continually striving to write cleaner code in every sketch that I create.
Finally, I will continue to create computer art based on patterns and mathematical formulas and place my sketches on Open Processing to further practise aesthetics through algorithms.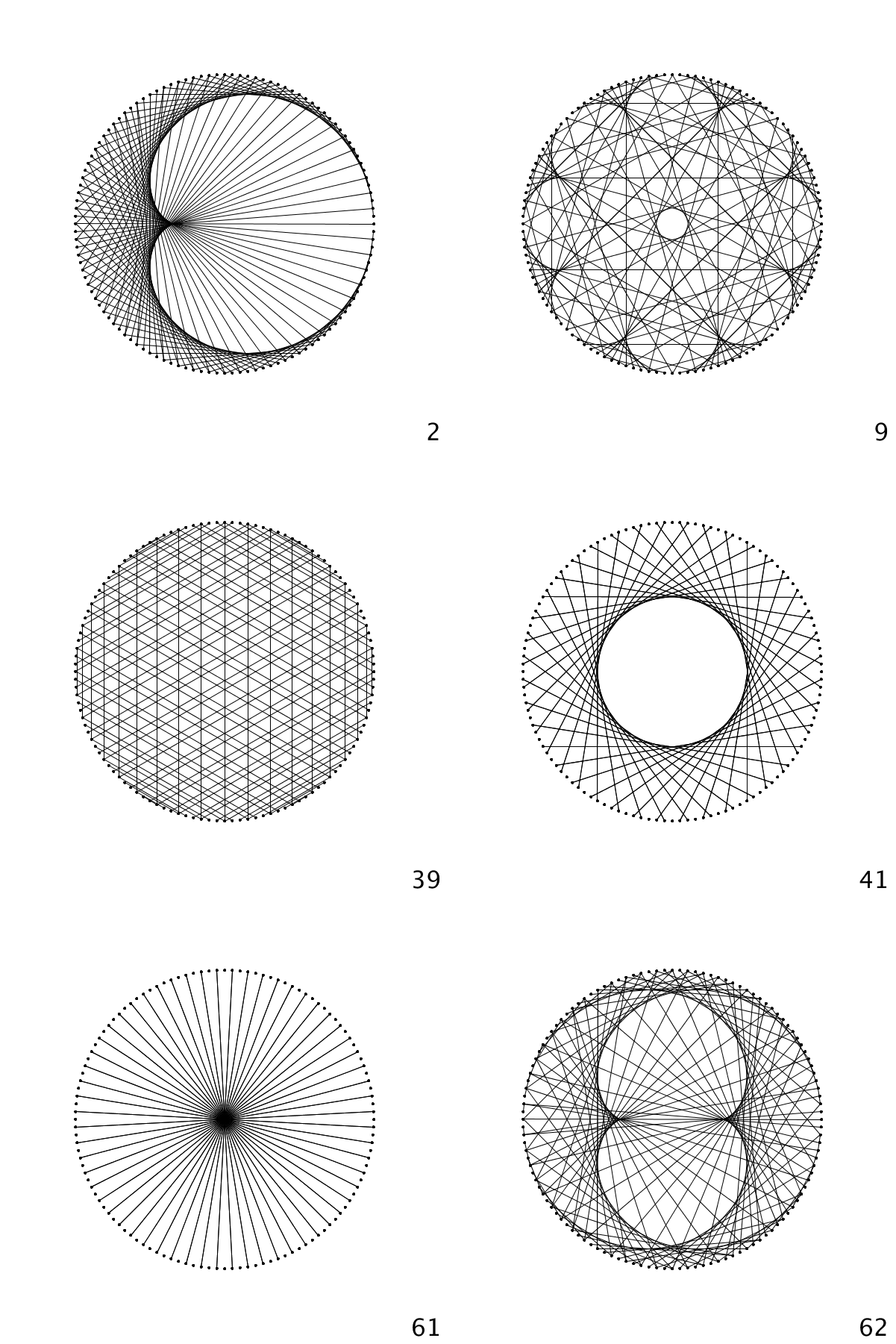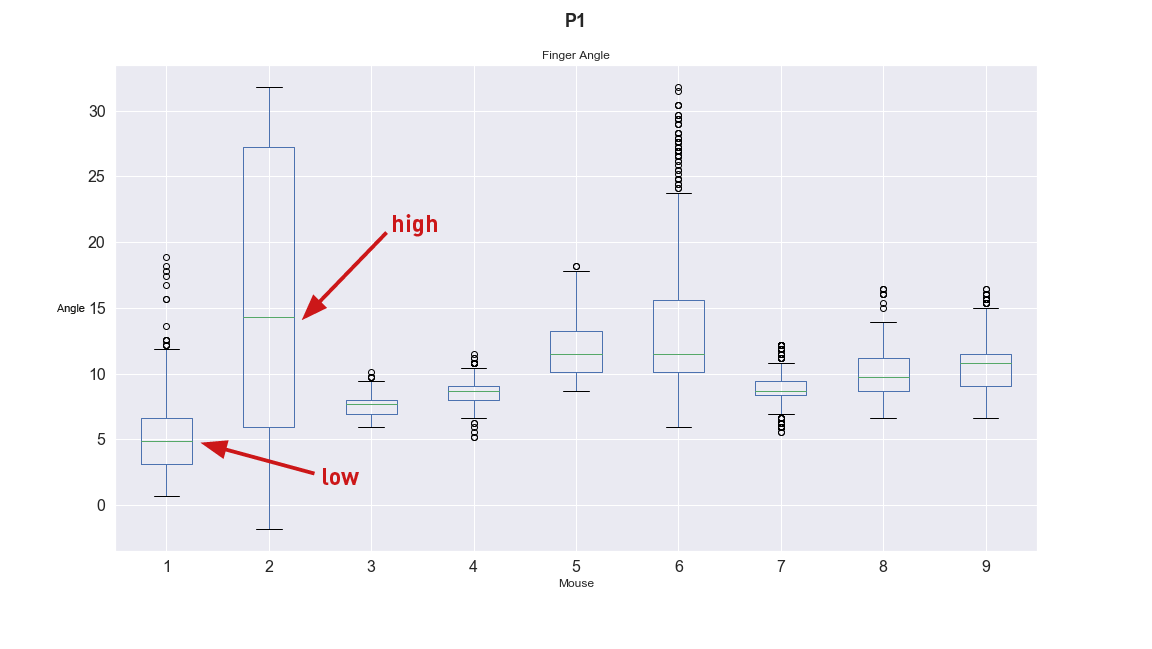 User & Society
As a teacher, this area is very dear to me, as I spent the last 10 years focussing on how students learn and how I can best adjust the learning materials to the needs of those students. However, as a designer I often find myself out of my depth as I have little experience in more rigorous approaches such as user testing. As I'm often quite Technology & Realisation oriented, I can quickly lose sight of the possible societal impact of my designs.
To combat these shortcomings, I took the elective User Evaluation Methods in my B2.1, which proved to be an excellent springboard for better understanding how to do research with users and what to look out for.
Finally, what I lack in design experience, I can make up in teaching (and life) experience. I'm sensitive to different cultural backgrounds and I know that my situatedness influences my worldview.
GOALS: To become a good researcher, I feel I will need to develop this area beyond what is normally expected of a master's student, but I feel confident that I can achieve this in my M2.1 and FMP. To force myself to keep the user and society in mind, I will graduate in the Health squad. My challenge will be to keep my bottom-up, exploratory approach in this more solution-driven squad. However, I think this will be an excellent exercise towards becoming a critical designer who can navigate different mindsets, approaches, and departments.